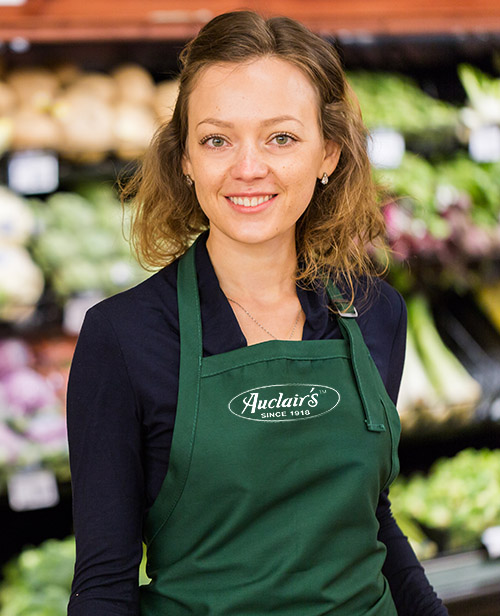 Freshness, Services, Selection and Value.
Summer has flown by and the days are getting shorter, cooler and the leaves are tuning color and beginning to fall. It's time to think of the harvest season and the fall holidays. Let Auclair's Market be your Horn of Plenty! Auclair's Market is stocking up with all your favorite fall cooking needs. We have ordered our turkeys for Thanksgiving and opened up our recipe book to get ready to prepare delicious side dishes for your Thanksgiving meal. As usual we will have fresh baked dessert and dinner pies; such as our famous French Meat Pie, Chicken Pot Pie and Salmon Pie.
Our produce department has ordered plenty of Westport white turnip, Fisher Farm peeled butternut squash and stocked up with local fruits and vegetables.
The Deli is busy preparing new salads to compliment the cooler weather and we will be sure to have our chili, Parisian bread and chicken wings for you to serve while the Pat's are playing!
Our Meat Department has ordered farm fresh turkeys for thanksgiving and will have plenty of lean ground pork on hand for your favorite holiday recipe. It's also time to think of turning on the oven or the crock pot. So when your thinking of cooking a roast or stew for dinner remember we stock Certified Angus Choice Beef, western grain fed pork and grade a poultry.
For all you tailgaters you will find everything you need right here in our market; Parisian bread, marinated steak tips and chicken, cold beer charcoal and more!