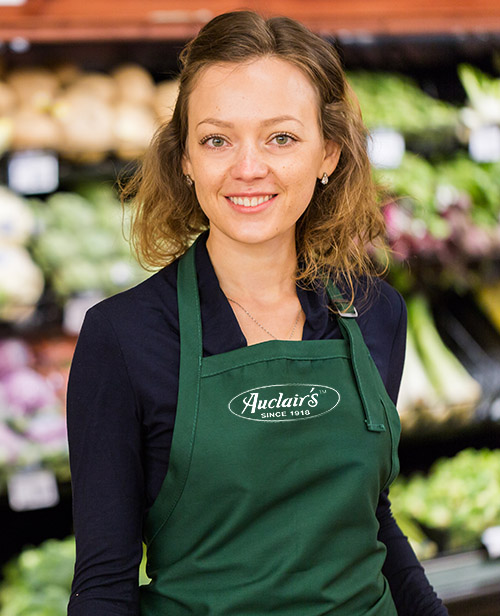 Freshness, Services, Selection and Value.
This Fall things are warming up at Auclair's Market! The cool Fall weather signals the change from summer to autumn; the Fall harvest is among us. The harvest season has always been a season for thanks giving; the leaves on the trees are reminding us of the Fall colors that will adorn our Thanksgiving Dinner Table.
As friends and family gather round this Fall be it football games or Thanksgiving dinner, Auclair's Market can help! We are stocking our store with all the ingredients to make your holiday traditions more memorable. Our full service Meat Department will assist you with your favorite recipes. Famous for our meats, we are an official USDA Choice Certified Angus Beef distributor. We sell Grade A poultry, grain fed western pork, domestic lamb, Triple M Buda Ball Hams, geese, ducks, rabbit and more. We have ordered our turkeys for Thanksgiving and will have farm fresh or frozen available.
At Auclair's Market, we are also about providing stress-free holidays! Our Deli & Bakery Department are standing by to serve you! We will be offering a variety of specialty sides and signature salads in addition to preparing your favorite dinner & dessert pies, breads, and muffins.
This Thanksgiving season we count our blessing for your continued support, and wish all of our valued patrons and friends a
Happy Thanksgiving!